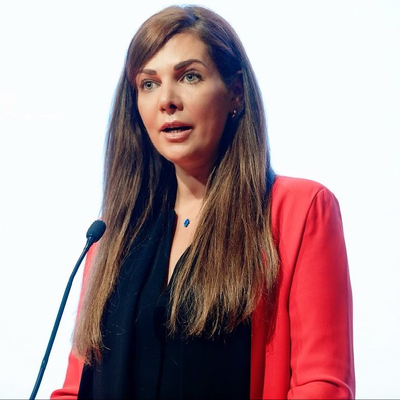 Šarlote Šulca
Marketing, Communications and Media expert
Riga, Rīga
Par Šarlote Šulca:
Dear hiring Manager,
In my pursuit of new creative endeavours, I was excited to find the Junior Content Marketing Specialist opportunity. As a progressive professional with Marketing and Communication experience, I believe that I can bring most valuable contributions to your team. Although my experience goes above the requirements, I am most interested in the offered role as it suits my current situation. 
Fore the past year, I have closely worked with NGOs and Municipalities in support of "Help Ukraine", I advise, support, relocate, and host Ukrainian families in my own home. In my Director of Marketing role, my successes have stemmed from essential skills, including strong communication  and crisis management. I have enhanced my leadership abilities and cultivated a reputation as a major contributor through decision-making and problem-solving. I am a collaborative team player who is always searching for opportunities to impart valuable insights, always putting customer care and strong communication first. 
Moreover, I successfully implemented and drove digital transformation, lead generation and sales across Latvia. Introduced Google Ads reports reaching 80% of target audience, increasing customer awareness by 43%, sales by 15%. 
I have an excellent track record of marketing and PR activities, Customer care and business communication have always been a key factor. I believe that my drive and expertise in Marketing and Communications would make me a great addition to your team.
For a greater presentation of my background and qualifications, please review my attached CV. I am eager to speak with you and greatly appreciate your consideration.
Sincerely,
Šarlote Šulca
Pieredze
Lūdzu skatīt CV. Pievienots.
Izglītība
Lūdzu skatīt CV. Pievienots.
Profesionāļi no dažādām nozarēm pie Riga, Rīga
Darbs netālu no Riga, Rīga
Atrasts: beBee S2 LV - pirms 4 dienām

---

Arvato Bertelsmann

Rīga, Latvija

Pilns darba laiks

We are looking for IT Manager · We are looking for an experienced IT Manager to oversee the day-to-day operations of our IT department. The successful candidate will be responsible for ensuring the smooth operation of our hardware, software, and networking systems, and developing ...

Atrasts: beBee S2 LV - pirms 11 stundām

---

Talentor Latvia

Rīga, Latvija

Ārštata darbinieks

Talentor klients Food Union ir lielākais piena pārstrādes uzņēmums Latvijā, kā arī vadošais saldējuma ražotājs Baltijas valstīs. Food Union grupa Eiropā apvieno divus lielākos piena pārstrādes un saldējuma ražošanas uzņēmumus Latvijā – "Rīgas piena kombināts", un "Valmieras pien ...

Atrasts: beBee S2 LV - pirms 6 dienām

---

DECTA

Riga, Latvija

Pilns darba laiks

Essential Skills and Experience relevant to the role: · Previous international experience in financial technology solution sales or software solution sales · Experience in payments, e-commerce, banking, and financial IT solution sales would be considered an advantage · Experience ...